UUCV Phased Opening Plan
Please see below for a snapshot of our plan to return to church activities in person. Click on the image to enlarge. Note that details of this plan may change as circumstances change.
Click here to view phase data for Cumberland County.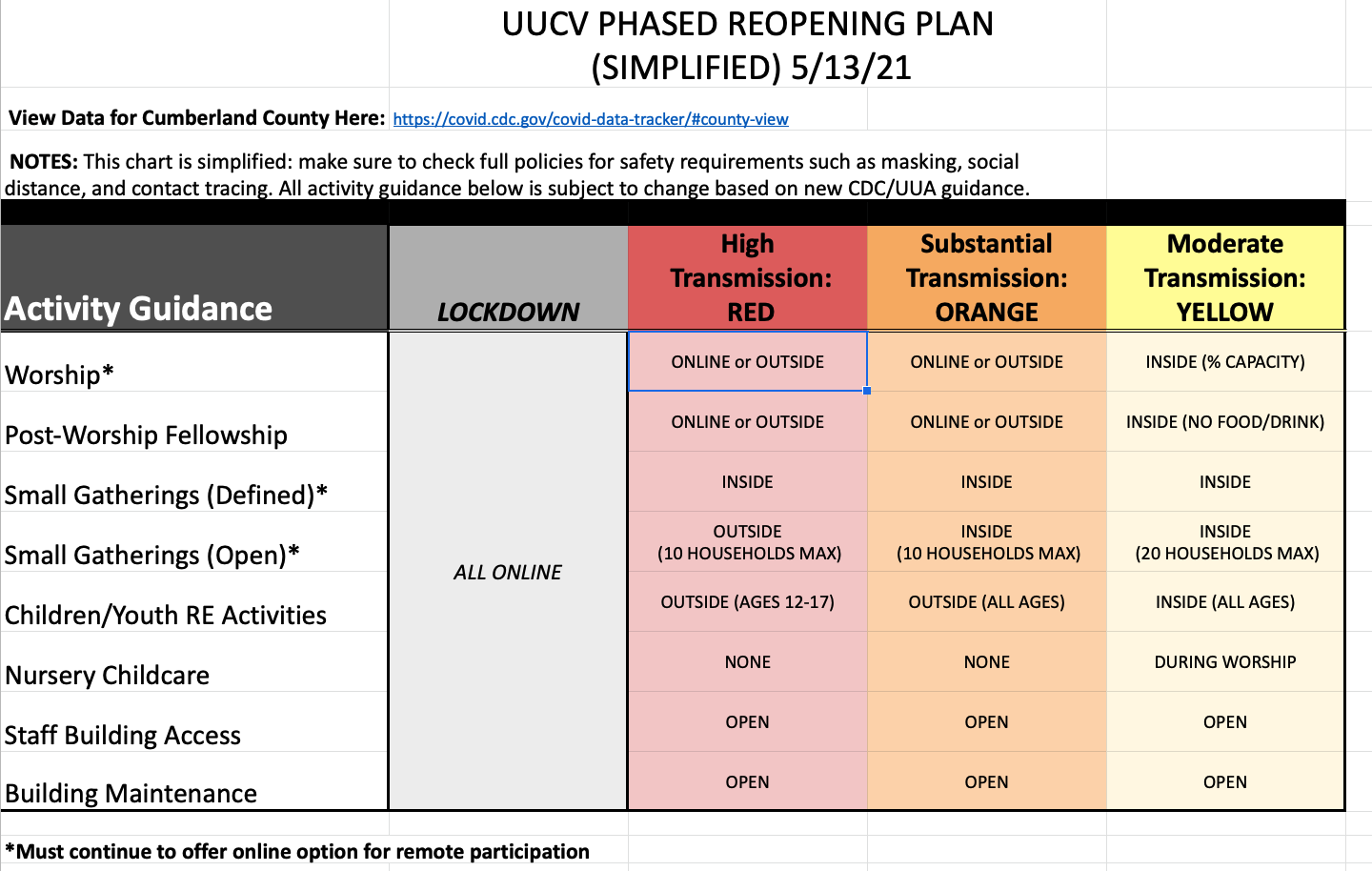 For more details and a reader-accessible version of this chart with updates as of 8/11/21, please click here.