Change for the World
Guidelines for Change for the World (CFTW)
The Social Justice Committee of UUCV uses the following guidelines in choosing Change for the World recipients that are recommended by congregants or members of the Committee:
Funds collected will be donated to organizations or groups providing needed services that are in keeping with UUCV's mission and the UU principles. Special consideration will be given to local groups for whom a donation of $200-$300 dollars might be crucial.
UUCV members who wish to nominate a recipient of CFTW are required to submit a UUCV CFTW Proposal form (located on the SJC table in the Social Hall). Proposed nominations will be reviewed by the UUCV Social Justice Committee on a quarterly basis. Please note the SJC reserves the right to make special selections during emergency situations, such as was done for hurricane relief.
Complete the form included below and return to Dee Lauderbaugh [email protected]
For more information, please contact a member of the Social Justice Committee.
Our congregation is committed to practicing generosity to communities in need beyond our walls. During our offering collection on Sunday mornings, we have a practice of dropping loose change into a basket for the purpose of supporting organizations dedicated to changing lives for better. Of course, more than change is often donated by check or specifying the CTFW Fund on our Online Donation Form.
Want to put forth a worthy organization? Follow these guidelines to nominate a Change for the World Recipient.
Change for the World…July, August, September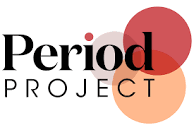 The Period Project Harrisburg's mission is to eradicate period poverty in the Harrisburg area and raise awareness about its impact on the dignity and health of our community. They take action through community engagement and direct intervention with the unsheltered and those in need.
The term period poverty refers to the fact that monthly menstruation management is a struggle for many individuals globally. Menstruation inequity refers to the need for a public policy to address the safety, affordability, and availability of menstrual products for everyone who needs them.
For some, the cost of supplies are a financial burden or out of reach due to homelessness. Currently, state and federal funds (EBT card) cannot be used to purchase sanitary supplies.
Supporting The Period Project Harrisburg aligns with our first UU principal to affirm and promote the inherent worth and dignity of every person.
Change for the World April, May, June

Meals on Wheels,
which is a community based nutrition program, dedicated to addressing senior adult hunger, and isolation. Volunteers deliver nutritious meals, provide friendly visits, and safety checks, which help seniors sustain a healthy and independent lifestyle. They can stay longer in their own homes, knowing that they are not alone – that someone cares.
Change for the World for January – March, 2023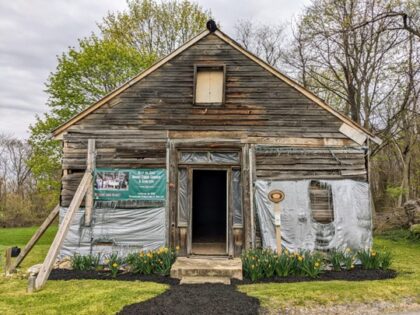 MOUNT TABOR PRESERVATION PROJECT. The little Mount Tabor AME Zion Church on Cedar St, Mount Holly, was built in 1870 by former slave and Baptist minister, Elias Parker. It is a piece of African American history, the spiritual hub of the Afro-American community, and the only place where people of color could worship and be buried in the 1800s. The property had been abandoned in the 1970s, almost lost. and had fallen into great disrepair.
Many people have provided funds and worked hard to repair and clean the structure. Following National Park standards, the rehabilitation will include repairing walls and roof, adding electricity, ADA accessibility, parking area, work on the cemetery, which includes scanning the graveyard to locate the bodies buried there. When this project is completed, it hopefully will function as a place for civic organizations and boro government, as well as an educational and tourist site. For more info and photos visit [email protected].
Change for the World…
October, November, December – Moving Circles

Moving Circles is a non-partisan local community group that networks/builds bridges for social change. Since 2016 it has met monthly (currently via ZOOM) for an on-going conversation, building trust over time, talking about racial and social justice issues and experiences. Concretely, it has hosted bystander intervention trainings and sent out alerts for vigils, marches, demonstrations, Borough Hall meetings, community unity events, festivals, … And it shares articles, videos, online links, books, films, and other resources. See Moving Circles Several separate action-oriented organizations have spun off including Not In Our Town and the Greater Carlisle Community Responders Network e.g. 4/6/21 "Carlisle Walks 4 Asians". All work is volunteer. Moving Circles recently got 501(c)3 status so it can pay for e.g. ZOOM access, printing, postage, and website design and upkeep.
July, August, September – ISC

The CFTW charity for July through September is the International Service Center (ISC), located at S. River St, in Harrisburg. ISC promotes educational, cultural, social, and economic programs to help disadvantaged and underprivileged people of different cultural and language backgrounds, to become self supporting and productive members of our pluralistic society.
As of September 15, more than 23,000 Afghan refugees arrived in the U.S. Since that time, the ISC and a small group of volunteers have been working hard to address the needs of about 60 desperate Afghan clients who came to this area. Local churches and other organizations, including UUCV, formed teams to help these families find homes, jobs, learn our language and customs, and guide them through medical, financial, and emotional situations, and help them solve many other problems.
Change for the World
1ST Quarter Jan – Mar 2022
African American Memorial Fund
AAMFund is a nonprofit organization that provides support and financial assistance to African American families, whose unarmed loved ones have been killed by law enforcement. The organization helps in two main ways:
1. Providing scholarships to assist with the victim's children's education

2. Helping with burial expenses for the family African Americans are disproportionally being killed by law enforcement at an alarming rate. In 2015, Blacks were approximately 13% of the U.S. population, but in that same year, 36% of all unarmed people people killed by police were Black. Since 2015, police officers have fatally shot at least 135 unarmed Black men and women nationwide, and an NPR investigation that examined police, court, and other record details, found that at least 75% of the officers were white. Floyd Stokes, who founded AAMF, is also the Executive Director of the American Literacy Corporation since 2000. You also may remember him as the creator of the SuperReader, who encouraged pre-K and elementary students to read books.
UUCV Change for the World Proposal
Name of the Organization:
Address:
Service Area:
Website Address:
Purpose of the Organization:
How does the organization relate to UUCV's mission and the UU Principles?
Why should we support this organization?
Contact Person at the organization:

Name:

Address:

Telephone:
If the organization is selected, is the Contact person available to speak at UUCV on the first Sunday of the Month? Yes: No:
If not, will you present the organization to UUCV? Yes: No:
Submitted by: Date:

Change For The World – October through December
UUJusticePA challenges Pennsylvania Unitarian Universalists to be aware of justice issues, and calls us to speak and take action that leads to a better Commonwealth.
They believe in pursuing justice by voting, advocating and making just public policies.
Their approach recognizes and focuses on four key intersectional priorities to strategically build power for creating justice at this time.
1. Climate justice, inclusive of indigenous sovereignty and climate resilience 2. Anti-criminalization, inclusive of racial justice and immigrant justice and the criminalization of poverty 3. LGBTQ and gender justice, inclusive of LGTBQ equity and reproductive justice 4. Electoral justice, inclusive of voting and voting rights, democracy and election year engagement.
UUJusticePA is working for real change for real people. To help sustain the fight for justice for all in Pennsylvania, they ask that we consider joining or making a donation. Free email list are available, which will provide Action Alerts, social justice news, and other vital information.
Find them at https://uujusticepa.org/
Change for the World…July through September


Our Change for the World for July – September is RECYCLE BICYCLE HARRISBURG (RBH). RBH repairs older donated bicycles, making them safe to ride, and gives them away to lower income kids and adults. The kids get healthful recreation; oftentimes the bikes enable the adults to commute to their jobs. It is a 501(c)3 with no paid staff. Volunteers teach bike repair; in fact, learning safety and basic maintenance is frequently a prerequisite to receiving a free bike. Volunteers also keep all functioning and organized, do the grant writing, provide pro bono legal services, track data, and maintain the space. Our money will help Recycle Bicycle Harrisburg buy tools and replacement parts. In 2019 a new trailer was purchased — to be their bike shop on wheels which RBH takes to community events to reach people where they (and their bikes) are. Even with Covid in 2020 their volunteers put in over 3,500 hours repairing over 1,300 bikes; in 2019 it was over 7,000 volunteer hours. Be inspired at https://rbhburg.org
Recycle Bicycle promotes the inherent worth and dignity of every person — including economically disadvantaged children and adults; justice, equity and compassion in human relations — kids should be able to have a bike of their own; adults without cars should be able to get to and from their workplace; and respect for the interdependent web of all existence — plus it promotes healthy exercise and socialization — in the out-of-doors.
Change for the World…April through June

Safe Harbour has been providing secure housing for homeless and nearly homeless children and adults for more than three decades, having served thousands of people since opening its doors in a historic former hotel in downtown Carlisle in 1986.
Their mission is to provide housing, support services and basic life skills for individuals and families, while helping them achieve independent living. Safe Harbour provides a home base for otherwise homeless families. The programs within are designed to increase "the inherent self-worth and dignity" of each individual entering their doors. For more specifics on the organization, please visit www.safeharbour.org
Change for the World…January – March 2021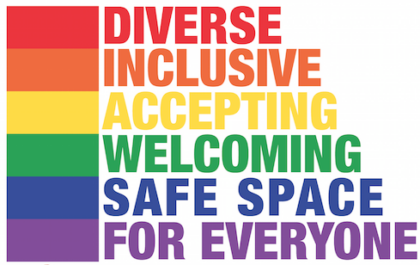 YWCA Sexual Assault/Rape Crisis Services of Cumberland County This program offers a 24-hour Hotline for victims of rape and sexual assault, accompaniment to legal and medical proceedings, individual counseling for victims and their significant others, support groups, advocacy, and prevention/education programs to civic groups and students in Cumberland County schools. Specifically, services provided include: 24-hour toll-free Hotline, Counseling, Medical and Legal Advocacy, Protection from Abuse Orders, Preventative Education Programs, Girlz Camp (week long camp for teens who have been victims of sexual abuse) and the Hero Project (a community based child sexual abuse prevention program to motivate adults to report child sexual abuse.) All Sexual Assault/Rape Crisis Services are free and confidential. ywcacarlisle.org

Change For The World—October, November, December 2020
The next CFTW will be Hope Station, 149 West Penn Street, Carlisle, PA 17013.
Hope Station is a non-profit designed to enhance the quality of life, health, safety, and economic opportunities of the people who live in the neighborhood it comprises. Hope Station is not just a building. Hope Station seeks to lift up the entire neighborhood by tackling our most difficult problems through education, technology, job development and most importantly, teaching our children to become leaders by learning to respect themselves and others. Hope Station has a commitment to unity and pride, and embraces the success and diversity of its families. www.hopestationcarlisle.org
The Social Justice Committee has decided that our CFTW will be changed each quarter instead of each month allowing offerings to accumulate for three months in order to give recipients larger sums.
Change for the World – Community CARES May 2020 – September 2020
Due to the COVID-19 Pandemic, Community Cares has moved into the Stuart Community Center in order to practice social distancing and has moved its most vulnerable and sick residents into hotel rooms to help curb the spread of the virus. They currently have a Census of approximately 60 people and are operating on a skeleton staff. Their resources are being stretched to the limit right now, as need is up and donations are down.
Change For The World – Kids Café at Hope Station April 2020
Kids Café, a program of Hope Station, located in Memorial Park, Carlisle, offers children a healthy after school snack, Monday through Friday from 2:45 to 4:15. This time also offers a chance for children to work on homework and relax in a supportive environment. There are currently 130 children registered for this program.
Hope Station is a non-profit designed to enhance the quality of life, health, safety, and economic opportunities of the people who live in the neighborhood it comprises. Hope Station is not just a building. Hope Station seeks to lift up the entire neighborhood by tackling our most difficult problems through education, technology, job development and most importantly, teaching our children to become leaders by learning to respect themselves and others. Hope Station has a commitment to unity and pride, and embraces the success and diversity of its families. www.hopestationcarlisle.org

You can also donate at https://uucv.org/stewardship/donate-to-uucv/ or mail a check to UUCV, PO Box 207, Boiling Springs, PA 17007. Please indicate that your donation is for CFTW.
Change For The World – Pad Pantry March 2020

The YWCA Carlisle and the Carlisle Area School District have teamed up to make sure menstrual hygiene products are distributed to local middle school students.
The Pad Pantry will provide "dignity and basic needs to young women and girls in Cumberland County," The products are expensive and may be out of reach for vulnerable populations including students, people facing an income crisis and those living in shelters, the YWCA said. Taxes on these products make the situation worse for many.
An Always Confidence & Puberty study showed one in five girls in the United States left school early or missed school entirely because they didn't have access to menstrual products. In fact, 143,000 girls in New York City alone have missed school because their family couldn't afford period protection. The number is 88,000 girls in Los Angeles; 65,000 girls in Chicago; 57,000 girls in Atlanta; and 38,000 girls in Houston, the news release said.
Our CFTW donations will be used to purchase these products.
Change For The World – Project SHARE Souper Bowl February 2020
Souperbowl.org was founded in 1990 encouraging youth groups to lead the charge and inspire others through events, collections and other creative ideas that leads to the goal of helping to feed the community where they live. The event, which runs from November through February, asks them to focus on the 1 in 6 children and 1 in 9 adults who face food insecurity year round in Cumberland County.
UUCV will join the fight to end hunger by giving to Project SHARE's Souperbowl as our CFTW in February 2020. All change collected will go towards purchasing need food for those in our community who face hunger. $1 received by Project SHARE can provide 6 meals.
Change For The World – Carlisle Area Ride Service (CARS) January 2020
The Carlisle Area Ride Service, or CARS, is a free service provided by volunteers to low-income residents with limited access to transportation. CARS has covered more than 1,500 miles transporting more than 100 clients to medical appointments, job interviews, the Project Share food bank, school meetings, career training services, and the Social Security and Welfare offices.
CARS volunteer drivers are dedicated to helping ensure that lack of transportation is not a barrier to good health, well-being, and personal success. Local social service organizations, including Community CARES, Domestic Violence, Safe Harbour, the Salvation Army, Career Link, and Cumberland County Housing, have referred their clients to CARS for transportation support.
CARS has no paid staff. The money collected in January will go towards website hosting and associated expenses, the phone line, and materials for getting their information out there.
CARS can always use more drivers to supplement the current roster of 17. Occasionally there are times when there are more people needing rides than available drivers. To sign up please go to their website, carlislearearideservice.com, or email [email protected].
Recent CFTW recipients
American Indian College Fund
Alder Health Services
World Food Program USA
UUA – The Promise and the Practice Campaign
UUA Initiative
Cumberland Valley Rail Trail Council
Save the Lake
UU Hurricane Disaster Relief
One America Appeal
South Central Community Action Program
Brooklyn Community Bail Fund
Cumberland Valley Habitat for Humanity
National Mama's Bail OUt
LGBT Center of Central PA
Farmers on the Square
Project Share
Carlisle CARES for the Homeless
Operation Veterans Hope
Peace Promise