Coordinator: Riley Johnson
Purpose: Our primary purpose is to have a fun and engaging discussion about the book selected for the month.
Responsibilities: Everyone is invited to participate. We select the books for the year by voting at our November meeting. Titles may include fiction and nonfiction. The only condition is that the recommended books must be in print and readily available. The member who makes the recommendation becomes the discussion leader if that book is selected.
Meeting Place and Time:  Currently, meetings are held at 6:30 PM on ZOOM on the last Sunday of the month.  https://zoom.us/my/emilyuucv
Contact:  Riley Johnson riles1806@gmail.com
2021 Book Picks
January 24th – Caste: The Origins of Our Discontents
February 28th – As Long as Grass Grows: The Indigenous Fight for Environmental Justice from Colonization to Standing Rock
March 28th – Sigh, Gone: A Misfit's Memoir of Great Books, Punk Rock, and the Fight to Fit In
April 25th – The New Jim Crow: Mass Incarceration in the Age of Colorblindness
May 23rd – No Friends But The Mountains: Dispatches from the World's Violent Highlands
June 27th – Seeking Sound Judgement
July 25th – The Machine Never Blinks: A Graphic History of Spying and Surveillance
August 22nd – Heartland: A Memoir of Working Hard and Being Broke in the Richest Country on Earth
September 26th – Between the World and Me
October 24th – Bring the War Home: The White Power Movement and Paramilitary America
2020 Book Picks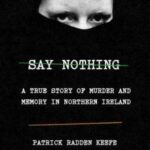 January 26:  "Say Nothing: A
True Story of
Murder and
Memory" in
Northern Ireland
By: Patrick R. Keefe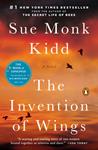 February 23: "The Invention of Wings"
by Sue Monk Kidd