Wendy Gebb
Wendy Gebb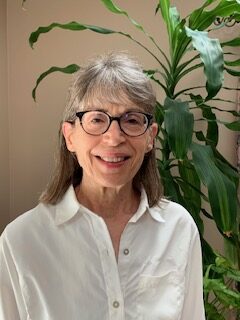 Wendy grew up in Baltimore, Silver Spring, MD, and Pittsburgh. She graduated from the University of Pittsburgh with a degree in Physical Therapy. After job hopping in Lebanon and Hanover, she landed in Carlisle in 1979 working at the Carlisle Hospital. Now retired, her physical therapy career gave her the privilege of working in hospitals, skilled nursing facilities, home health agencies, and as a co-owner of an outpatient facility. For a fun change of pace, she spent a year as a teaching assistant in a fifth grade classroom during the 1999-2000 school year.
Wendy is a charter member of UUCV and has served on Annual Budget Drives, The Auction Committee, which she chaired from 2017-2019, the Social Justice Committee, the Antiracism Initiative leading the congregation to adopt the 8th Principle, and on many fund raising activities. Being a participant and facilitator in the Small Group Ministry program has been an important and valuable part of her time at UUCV.
She is a founding member of Domestic Violence Services of Cumberland and Perry Counties and Cantate Carlisle with whom she sang and served as music librarian for 30 years. She lives in Carlisle with her partner Cheryl and enjoys reading, walking, being outdoors, road trips, trying to garden in harmony with the deer and rabbits (a challenge!), and finding silence and stillness in this chaotic world.