23rd ANNUAL
UUCV AUCTION
Saturday, November 16 6:30 – 9:00 pm
Suggested Admission Donation: $10
Click here to access donation forms for sign-up events, personal services, homemade goodies, wishing well items or to volunteer.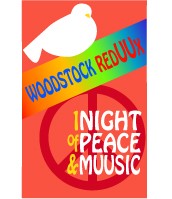 Only 11 weeks until UUCV's biggest and best fundraising event of the year…the Annual Auction! To get you started, here's a list of things you can do NOW to ensure the best possible experience for YOU and your guests and the best possible outcome for UUCV.
Attend!
Bring your family and friends!Nursery care as well as a separate children's auction will be available.
Donate!
Host a Sign-Up Event. These events generate the most revenue for UUCV and provide a unique opportunity to get to know fellow UUCV members and friends. Events can be anything from a short hike in the woods for four to a themed dinner party for ten; from a game night with snacks to a backyard pool party and cook-out; from teaching a craft to telling a fortune. You get to specify the event, the date and time, the number of participants and the per-person price. Not sure if you can pull an event off on your own? Team up with other UUCV members and/or friends! Concerned about having enough space at your house? Consider holding the event at UUCV!
Offer Personal Services or Homemade Goodies. This is a perfect opportunity to help or pamper other UUCV members and friends by offering a service or tangible item to a set number of bidders decided by the donor. Personal services might include baby- or pet-sitting, computer or tech support services, washing windows, cutting lawns, changing lightbulbs, raking leaves or offering a portrait sitting or family photography session. Homemade goodies might be home-baked cookies, cakes or pies; a simple dinner for two that you would deliver to the bidder's home; or a floral arrangement or gift basket that you've created. You decide upon the item or service, the price and the number of people who can purchase the item or service.
Participate in the Wishing Well. Need someone to help with yardwork, snow shoveling or any of the other services listed in the Personal Service section above? You specify what you're willing to pay for the service(s), with that amount appearing on your auction invoice if someone agrees to fulfill your wish.
Donate Food and/or Beverages for Auction Night. Items to consider are nut-free hors d'oeuvres and desserts (homemade or purchased), soft drinks, beer and wine. Look for the Food & Beverage donations board at the Kick-Off.
Volunteer!
Be a part of the auction team. There are plenty of volunteer opportunities both prior to and at the Auction itself. More information will be available at the Kick-Off.
Wondering what happened to the Silent Auction? The Auction Committee decided to try something new this year and not offer a Silent Auction of household goods. Please save all of those treasures to donate to the UUCV yard sale that is held in conjunction with Boiling Springs Foundry Day in June.
Questions?
Visit www.uucv.org and look for the Auction Q&A on the Events tab. If you can't find the answer there, contact Wendy Gebb at wendywinter@comcast.net.
Come to the Annual UUCV Auction and you'll be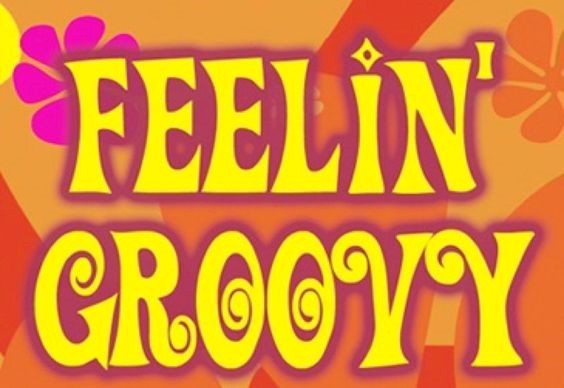 IT'S THAT TIME AGAIN!
UUCV'S 23rd ANNUAL AUCTION
Saturday, November 16, 2019
6:30 to 9:00 PM
Mark your calendar for UUCV's biggest and best event of the year…the ANNUAL AUCTION. What could be better than food, beverages, entertainment, mixing and mingling with UUCV friends old and new, and the opportunity to bid and sign up for events, gift certificates and services provided by members and friends.
Here's what the evening includes:
FOOD Complimentary hors d'oeuvres and desserts provided by UUCV members and friends.
BEVERAGES Complimentary coffee and tea and a cash-only beer, wine and soft drink bar.
ENTERTAINMENT Dance the night away or simply enjoy live music provided by musician extraordinaire Brian McPherson and the UUCV Rock 'n Rollers.
EVENT SIGN-UPS Choose from a wide variety of events, from hikes in nearby parks to dinners at the homes of UUCV members and friends; from game nights to craft workshops; and from dance lessons to fortune telling.
GIFT CERTIFICATES Bid on gift certificates donated by Carlisle area restaurants, shops, salons and more.
WISHING WELL Need someone to mow your lawn? Walk your dog? House sit or babysit? Simply describe the service you need and what you are willing to pay. Members and friends will sign up to provide the service, with all proceeds going to UUCV.
SPECIALTY DONATIONS Bid on a variety of personal services and items provided by UUCV members and friends. You'll find everything from baked goods, casserole of the month, specialty dinner for a family, gift baskets, handyman and computer services and more.
RAFFLE DRAWING Purchase tickets in advance or on auction night for the chance to win a cash prize.
CHILDREN'S AUCTION No need for a sitter…..kids age 4 and older are invited to participate in their own auction held in the lower level classrooms.
NURSERY CARE Complimentary care for children age 3 and under will be provided.
It's not too early to be thinking about what YOU might be able to contribute. Here's some food for thought:
ATTEND Bring your family, friends and kids along. Need a ride? We can make arrangements for you. Can't attend? We'll be glad to assign a bidding buddy to represent you.
HOST A SIGN-UP EVENT It doesn't have to be an extravagant affair! Plan a game night, a hike or an afternoon at the movies.
DONATE/VOLUNTEER We'll be needing donations of food and beverages; food servers and bartenders; guest check-in and out and more. Look for the volunteer sign-up sheets at Kick-Off Sunday.
JOIN THE TEAM It takes a lot of people to make the auction a success. We'll be looking for help with soliciting gift certificates; drivers for those who cannot drive themselves; set-up and tear down; food servers; bartenders; check in and check-out clerks and more.
This year's theme will be revealed at the official Auction Kick-Off following services on Sunday, Sept. 22. Auction committee members will be available to answer any questions and help with ideas for donations. There will also be sign-up sheets for those who wish to volunteer.
On a final note, we will not feature a silent auction this year so be sure to save those family treasures that you no longer need for the annual UUCV Yard Sale held in conjunction with the Boiling Springs Foundry Day.
Questions? You'll find a Q&A on UUCV's website, uucv.org (click on "Events"). Still have questions? Contact Wendy Gebb (wendywinter@comcast.net) or Laurel Belding (ljbelding46@gmail.com).
See you at the auction!
Auction Frequently Asked Questions
Part I: Auction Preparation
I'm new…what exactly is the auction?
The Auction is a combination fundraising and social event designed to bring the UUCV community together for a fun filled evening of raising money for our annual budget. Traditionally the Auction is held on a Saturday evening in early to mid-November and, in recent years, the Auction fundraising goal for UUCV's annual budget has been $15,000.
Where is the auction held?
It's held in the social hall, although you probably won't recognize it. Our many talented artists work for months to create a festive environment to match the theme, and it's always great fun to see how the space has been transformed. We also use the sanctuary for check-in and check-out.
What is auctioned off?
Events, services and specialty donations offered by our members and friends, as well as donations from local merchants.
Sign-ups for events are the KEY part of the auction, as they raise the most funds and are fabulous ways for folks to get to know each other better. Hikes, dinners, parties and game nights are examples of group events, and each is offered at a set price for a specific number of participants.
Gift Certificates from local businesses are presented to the person with the highest bid on the bidding sheet.
Specialty Donations include a variety of personal services and items provided by UUCV members and friends. Again, highest bidder wins and the donation goes to UUCV.
One final category is the Wishing Well, which allows attendees to state a service they'd like to receive, and what they are willing to donate to receive it. For example, you could say you'd pay $50 for someone to spread mulch for three hours, and hopefully some energetic person will sign up to do this task for you, with the $50 donation going to UUCV.
Why do you ask for donations so early?
It takes quite some time to compile all of the data, including writing up details about each event and formatting them for online and in-print viewing. Booklets are made available for pick-up on either the Sunday prior to the auction or the Sunday prior. The booklet will be posted on the UUCV website as soon as it is completed.
What if I can't think of anything to donate?
Check with one of our volunteers staffing the auction table in the Social Hall, or feel free to review one of the many prior booklets that will be on display. Again, the best donations are sign-ups. Many people plan part of their social calendar around the auction sign-up events, both those that they offer along with those that they purchase.
How else can I help besides donating events and services and bidding on sign-up events and other items at the auction?
We always need volunteers to provide food and adult beverages, help with administrative tasks, displaying the items or helping to decorate, setting up and tearing down, helping with the kids' program, and many other tasks. From Kick Off Sunday until the Auction there will be an Auction Table in the Social Hall where you'll find information about this year's Auction, someone to answer your questions, and a Volunteer Board where you can offer to provide needed donations and/or help for the event. At a minimum, be sure the auction date is on your calendar and consider bringing a friend or two with you.
Why is there a registration fee? And what's the value of registering early?
The fee helps offset the costs of the event in general, and certainly is a small payment for the great ambiance and, of course, the company of other UUs! By registering early, you will avoid the check-in lines that evening and be able to bid, socialize and enjoy the other amenities right away.
Aside from planning to bid and socialize, what else should I know about attending the auction?
Consider dressing up to match the theme, as that makes the whole evening more fun! There will be a roving photographer looking for some snazzy shots and you'll likely appear on screen during our check out display of images from the evening. You'll have access to some delicious appetizers, desserts and entertainment, all donated by our members and friends. Adult beverages, also donated, will be available for a suggested donation.
Rats! I have something else scheduled on auction night. Is there any way I can still participate?
For sure! Please ask a friend to be your Bidding Buddy. Just provide her/him with a list of the items and events you'd like along with the maximum bid for each and along with your preferred payment method. S/he will get a bidding number for you and bid accordingly, and UUCV records will reflect your name on the purchases.
Part II: AT THE AUCTION
I preregistered, so do I have to wait in line at the doorway?
Nope! That's the value of paying your suggested admission donation beforehand. Skip the check-in lines and give your name to the volunteer in the entrance hall, who will provide you with a bidding number. Only those who did not preregister and/or would like to register their credit card need to visit the check-in tables.
Is there anything special I should know about the bidding process?
Use only the bidding number you were assigned upon entry. The same number can be issued to couples, but be sure to list that number TWICE if you both wish to attend the same sign-up event. When bidding on items other than Sign-Ups simply follow the instructions on the bidding sheet. Also, if an errata/addenda sheet is offered, please review this for both corrections to dates/times as well as updates to additional items in which you may be interested.
In my auction booklet I see the sign-ups listed in three rounds with differing schedules. Why is that, and how will I know which round is being offered?
By separating the sign-up items into three groups (with about 20-30 minutes between them), we can finalize each group separately. This allows the administrative volunteers to key the list of winners into the database, and helps us expedite the check-out process. The emcee will announce the rounds, and you'll also see auction helpers removing one set of sheets and replacing them with the next.
How will I know if I was successful in bidding on a sign-up event or an item such as a gift certificate or specialty donation?
At the close of the bidding or the end of a sign-up round, auction volunteers will mark the bid sheets as to who the winners are. This information will be keyed into the system and your personal wins will be listed on an invoice at check-out.
The sign-up item I want had more people listed than the host indicated. How will that over-capacity be resolved?
If the host of the sign-up event is present and notes that s/he will allow the extra, then all who have signed up will be winners. If not, auction volunteers will put all of the names into a hat and draw for the proper number (couples will not be split up).
What about the raffle tickets?
Raffle tickets will be sold in $5 increments from $5 to $25 both in advance of and throughout the evening of the Auction. A drawing for the Raffle winner will be held close to the end of the evening the night of the Auction. The amount you win depends on two things: the value of the ticket purchased and whether or not you are present for the drawing. For example, a $10 ticket would win 10% of the total pot. If you are present for the drawing, the winning percentage would increase to 20%.
When do I pay for my items?
Check-out begins approximately 30-45 minutes after the close of the auction. We must key in all winning bids from all parts of the auction first to ensure our records are complete before check-out begins. Entertainment is provided in the social hall and/or the sanctuary during this time, and it's also an opportunity to socialize a bit more with your UUCV friends. An announcement will be made when the check-out team is ready to begin accepting payment. If you like, you can proceed to the sanctuary prior to the announcement, filling the pews in front of the check-out tables from front to back. Check-out will occur in that same order, which will allow you to sit and relax until it's your row's turn.
What is the payment process? Can I pay with a credit card?
First, present your bidder number card to the check-out manager. You will be provided with two copies of your invoice to review for accuracy. Ask about any missing or extra listings and we'll check our records. When all is correct, retain one copy and return the other for UUCV records. Proceed to the proper table to pay by cash, check or credit card (Visa, MasterCard, Discover and Amex). Payment by cash or check is appreciated as it saves UUCV having to incur a service charge.
What if I can't stay until the very end of the auction to pay?
You can choose one of three ways to resolve this issue. If you're paying by check or cash, enlist the help of a Check-Out Buddy, a person you choose to pay your invoice. Just be sure to hand in your bidding number to your Check-Out Buddy or the admin team before you leave.
If you'd like to pay by credit card and avoid the wait for checkout, complete an Alternate Payment Authorization form at sign-in. We will bill your card for your purchases once our records are complete and email you a receipt.
And finally, you can use the Alternate Payment Authorization – buy now, pay tomorrow! If you are planning to be at UUCV on the Sunday following the auction, you may sign up to pay a day later and we will be there to process your payment in any form (cash, check, credit) before or after the service.
Part III: POST-AUCTION INFO
Will there be a chance to bid on items or events AFTER the auction?
Sign-up items that were not sold out on auction night will be advertised in PreViews and the Sunday order service. If interested in any of them, contact Pam at the UUCV office to request inclusion, and then either mail a check or deposit one in the collection basket, listing UUCV Auction #XXXX in the memo area. If the event is coming up soon, it wouldn't hurt to contact the host to ensure the communication link has been established.
How will I know which sign-ups I received?
The invoice you receive at check-out will list all of the events you successfully purchased, as well as the number of places you successfully reserved. As to details about the event, the auction booklet is a good reference, and be sure to note the events on your personal calendar for future reference. Your host will contact you by phone or email when the date draws near, but please don't hesitate to contact them if you are concerned!
When do I find out who has signed up for my event and what do I do next?
The check-out manager will send you a list of all of paid attendees for your event along with their contact information. Your responsibility as the host is to contact each person prior to the date (we suggest three weeks in advance). It is essential that you request confirmation that your communication has been received. Please do not assume that s/he has received your email, voicemail or snail mail, as machines malfunction and things sometimes get lost. (Although the winning bidders do receive a list of all that they purchased, their invoice does not include the host's contact information.) Prompt communication for events coming up shortly after the auction (Nov-Dec-Jan) is particularly important.
I'm a host, and now I have to change the date/time, or perhaps even cancel for this year. Now what?
Please contact your guests right away and propose the alternate date/time. If you included a rain/snow date on your write-up, hopefully this will suffice. If not, aim to find a mutually agreeable date for all involved, even if it must be scheduled months away. If most, but not all, can attend on the new date, work to include the missed person at another one of your events or plan to include her/him when you offer a similar event next year. You also could provide this person with your spot at a different event you purchased. Since UUCV does not provide auction purchase refunds, we're counting our participating members and friends to work out mutually agreeable and fair solutions.
What if my schedule changed and now I can't make it to a sign-up event?
Please contact your host right away, as s/he may already know of someone who wants to attend and would be willing to buy your spot. Or offer your spot to a friend and/or just consider it a donation. Your host might invite you to another event s/he is offering later that year or even in a future year.
See you at the auction!