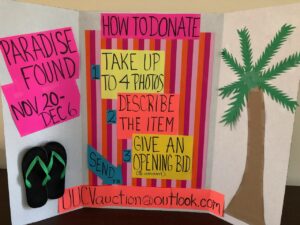 I have received and posted a few very nice items to 32auctions.com. I'm reaching out to encourage everyone to participate.
Food items are especially welcome. Do you make a special dish that everyone you know absolutely loves? How about sharing it as an auction donation? How about one of your friend's dishes?
Here's another thought! How about donating that painting on one of your walls that you've been looking at forever. You can replace it with favorite family or vacation photos as I did!
Enjoy wine? Have a favorite vintage? Donate a bottle or two so that someone else may give it a taste!