The Changes are Amazing!
Those who have been in our building lately are amazed by the transformations.  Interior construction continues toward completion.  See the photos below for a preview of what we will see on our return to the building.
         And stay tuned… new exterior doors are slated for a September installation!

New Family Restrooms on both levels

New "Hospitality Hub" – by the social hall for prepping coffee and snacks

New Custodial Closet – near lobby w/ water & floor mop sink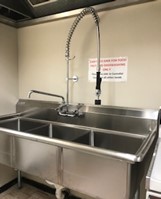 New Commercial Sanitizing Sink for food prep and dish washing
New Ceilings and Lights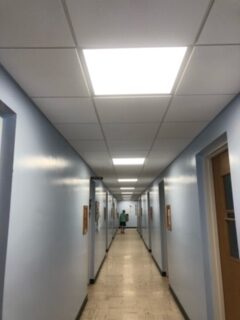 Drywall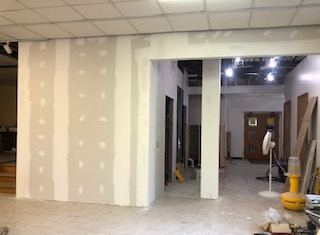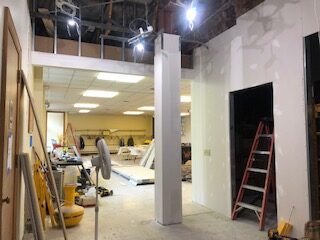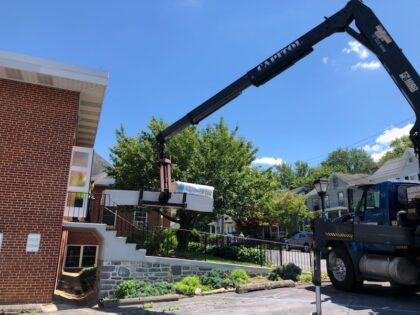 Lobby Lighting and New Electrical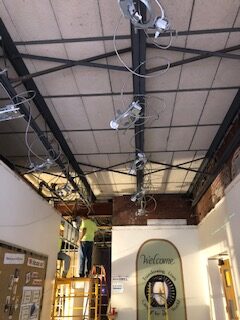 Disappearance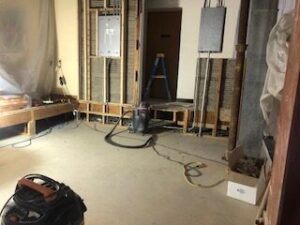 RE Ceiling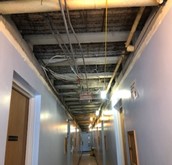 Bathroom Gut
Construction in Progress