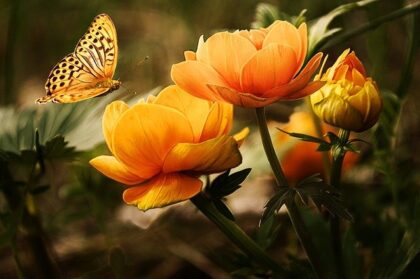 On Saturday, April 10th volunteers from the congregation gathered to work on the UUCV building and grounds. Flower beds were weeded, leafs raked, window wells cleaned, new batteries placed in the fire alarms, shrubbery trimmed and the B&G room cleaned out.  Additionally, volunteers for lawn mowing received instruction on how to use the new battery powered mower.  This was a full morning and part of the afternoon's worth of work for the following:
Carole and Tom DeWall
Lynn Michels
Mary Lynn Lynch
Wendy Gebb
Dirk Wiley
Rick Heckman
Margie Akins
Rebecca Fratantuono
Paula Terry
Jim Burton
Cindy Good
Jon Tarrant
Many thanks for all of your support and hard work.  Because of your efforts the church looks fantastic.
For those of you in the congregation who could not make it this day and feel like you can contribute to the continuing effort to maintain our building, we have additional opportunities.  Cindy Good manages the mowing team.  We have several members who have volunteered but, Cindy could always use more.
The flower gardens which create such beauty around our building require care.  We are responsible for weeding, planting and mulching our flower beds and maintaining the area around the propane tanks.  We have small plots available for a family to maintain and larger plots for a group to maintain.  The areas available for your consideration include:
Description                                                                                                    Letter Designation
Small flower plot around the sign nearest to the parking lot –                                   A
Plot from B&G door to entrance to lower level on Forge Road                                 B
Second Sign plot                                                                                                       C
Plot on Forge Road side of steeple                                                                           D
Bed on bank from sidewalk to entrance of steeple around corner                            E
Plot next to steeple on backside                                                                               F
Plot from corner of steeple to next bush                                                                  G
Plot from bush to next bush                                                                                     H
Plot from bush to next bush                                                                                      I
Bed from main entrance to back side of building                                                     J
Half of Memorial Garden Bed near road                                                                 K
Second Half of memorial garden bed                                                                     L
Bed around tree in Memorial garden                                                                      M
Some of these beds are pretty small and it would be an easy task to maintain them.  If you volunteer, you are responsible to weed, mulch and plant.  The church can provide supplies.  This would be a great project for young families with children to teach them about service to the community and how to maintain our environment.  Mulch will be available to volunteers on May 8th at the church building.  Some of the beds have been kept off the list because they are already spoken for by volunteers.
If you decide to support this really important effort, please contact Jim Burton via phone:  571-213-4494 or email: james.h.burton@startmail.com
Thank you for your consideration.  Let's continue to make our UUCV a community an example of how we can accomplish great things together.