Budget Drive 2021
"Navigating Uncharted Waters"
At the first stop of our adventure, we found enough treasure to reach 35% of our Goal. What a wonderful way to start our journey. Clearly our passengers are THE VERY BEST! Can't wait to see what we find at our next stop.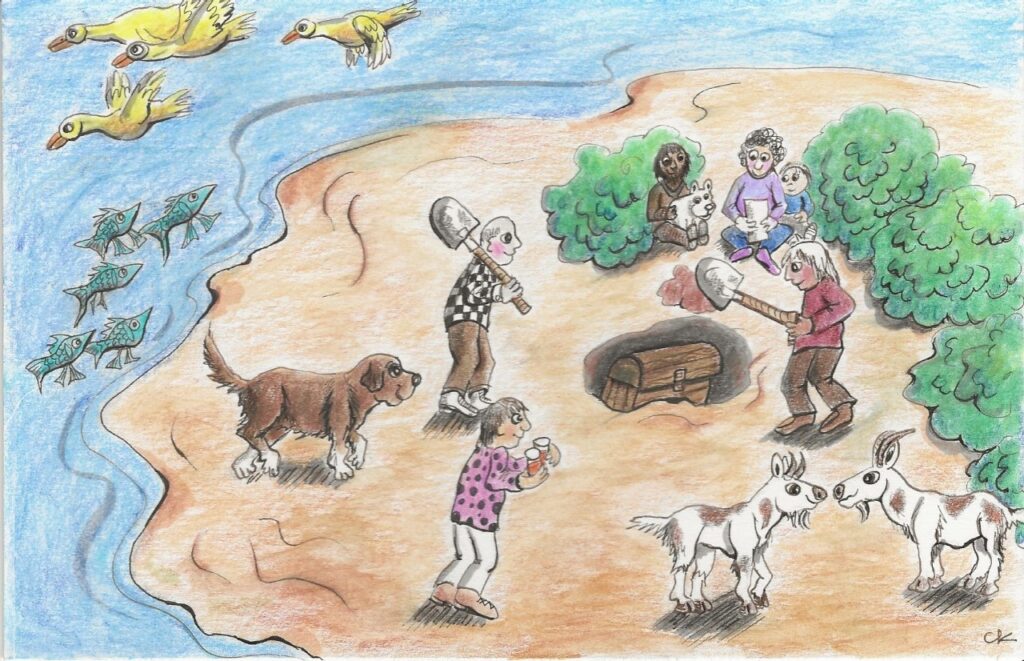 2021-2022 Annual Stewardship/Budget Drive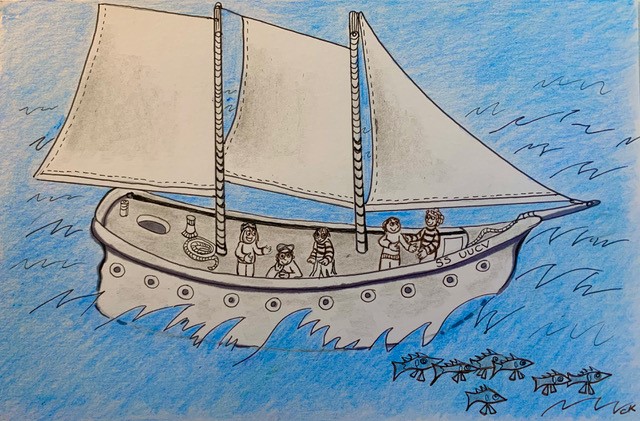 In the spring of each year, we launch our Annual Stewardship Campaign to support our mission to transform lives and care for the world. It is a time to reflect on what being a part of this beloved community means to you and what you can contribute to support it. It expresses commitment and connection during these difficult times.
A pledge is a promise to donate to UUCV during the next fiscal year (July 1, 2021 – June 30, 2022). It's a statement of support and belief in who we are and where we're headed. And pledges let us know what funds we can realistically count on to cover the cost of our personnel, programs and facilities. The funds from this campaign are by far the largest share of our budget.
This year's theme is "Navigating Through Uncharted Waters". This has been a year unlike any other. A year of unprecedented challenges and injustices. We are called to reflect on the struggles of this past year with hope and anticipation for our journey ahead. So, we're setting sail during uncertain times, heading true north on the Good Ship UUCV. We may not be able to control the wind but we can adjust the sails.
Please consider the important social efforts we are engaging in and the important spiritual mission we share. Your generous contribution ensures and sustains everything we do together. Pledges and other financial gifts make it possible for this congregation to thrive. No matter what level you pledge, we are grateful for your contribution.
UUCV is made up of all of us. It is the work we do together. What we learn together. The fun we have together. And what we share with one another, the people around us and the world.
Wishing you fair winds and following seas,
Deb Genet and Joan Kraft (Co-Chairs)
This year, you can send in your pledge via paper form, or use this quick link to an online Pledge Form: https://forms.gle/7gPTupdfVYtYttmF8
Pledge commitments for the ABD will be effective starting July 1, 2021 and extend through June, 2022.
Click here to complete your financial commitment form online.
Frequently Asked Questions about the
2021-2022 Annual Budge Drive
What is the process for making my pledge? At UUCV, we're all about connections! A steward will contact you to have a conversation to get you know you better, share your experiences and talk about your dreams for UUCV, and how reaching our goal will benefit our beloved congregation. Together you'll reflect on why giving to UUCV matters and the steward can help you fill out our online pledge form.
When do the pledges take effect? The pledge year runs from 7/1/2021-6/30/2022.
What if I need to adjust my pledge during the year? If at any time you need to adjust your pledge, you may do so by contact the UUCV office.
By when do I need to make my pledge? We would like pledges to be submitted by April 18 so that the Budget Committee can then do their work.
Do I have to use the online pledge form? No, you do not but we are trying to take advantage of new technology and streamline our processes so if you can make your pledge online, we would appreciate it. If you cannot or are not comfortable doing so, you may use a paper pledge form and submit it.
Is everyone expected to pledge? Our goal is that we have 100% participation!! Every pledge is a commitment to our church and its mission, To Transform Lives and Care for the World. We ask that you give whatever you are able and help us reach 100% participation. Every pledge is gratefully received no matter how great or small.