Director of Lifespan Faith Development
Susan "Jyoti" Kiskis
(she/her)
Susan Kiskis, known as Jyoti Ma, is an author, 500-hour RYT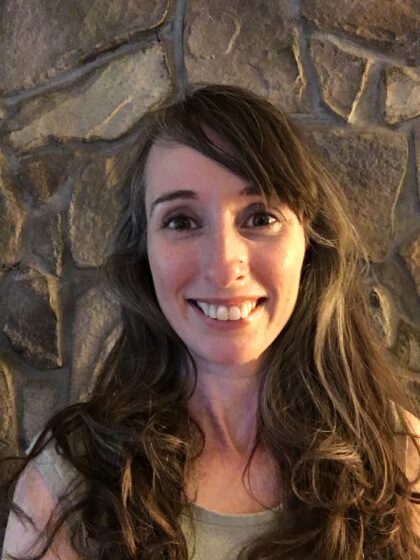 yoga teacher, and kirtan wallah. She has stood on the Great Wall of China, meditated on the Ganges in India, hiked through jungles in Belize, and learned the meaning of pilgrimage on the Camino de Santiago.​​  
She holds a B.A. in Art History from Arizona State University and is a graduate student at Arizona State University studying Global Health focusing on the intersection of spiritual ecology, food, and climate change. During her professional career she has served as the Annual Fund Manager at WITF and Children's Programmer at Fredricksen Library. Her work has included marketing, fundraising, programming, and copywriting. She has sat on numerous boards including WomenCreate!, Mechanicsburg Borough Council, and Blue Lotus Buddhist Temple PA, and has hosted and co-hosted podcasts and web series including Church of Love and Soul Sessions. Her community activism has led to the creation of events celebrating Earth Day and International Women's Day.  
​Jyoti is a certified Ayurveda Yoga Specialist, IIN Health Coach and 3 Wisdoms Tradition (Yoga, Ayurveda, Psychology) Wellness Coach, and uses these natural modalities to help people live a rich, joyous, life filled with spiritual connection.​ She has spent over twenty years practicing and studying yoga with different masters and teachers in the U.S. and India. Jyoti is a graduate of Kula Kamala Foundation & Yoga Ashram's Spiritual Leadership program under the guidance of Swamini Shraddhanananda Saraswati Ji. 
​​She resides in Mechanicsburg with her husband, Matthew, and their animal "children," and has a grown daughter who lives in Hawai'i.  
---
You can contact Jyoti at re@uucv.net